Paris is not only the city of love and romance, but home to some of the world's most renowned artists. Live Auction has been incredibly lucky to work with numerous pieces from the talented Pissarro family over the years. This lineage has boasted many exceptional works of art since the beginning of the Late Baroque Movement.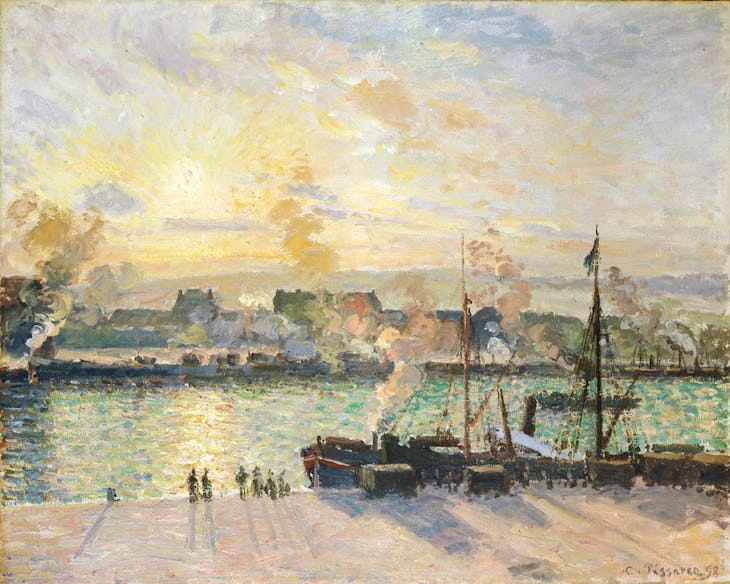 Camille Pissarro was an 18th century Danish-French Impressionist and Neo-Impressionist painter whose importance lies in his contributions to both Impressionism and Post-Impressionism. Pissarro studied from greats before him including Jean-Baptiste-Camille Corot. He later studied and worked alongside Paul Signac when he took on the Neo-Impressionist style at the age of 54.
French impressionist Pierre-Auguste Renoir – a celebrator of beauty and especially feminine sensuality – referred to Pissarro's work as "revolutionary" through his artistic portrayals of the ordinary man in natural settings without "artifice or grandeur".
Pissarro is the only artist to have shown his work at all eight Paris Impressionist exhibitions, from 1874 to 1886.
The creative passion and flow continued to his grandson Hugues Claude Pissarro who followed in his footsteps focusing on landscape, seascape, and marine painting. His father frequently took him on painting excursions, and he exhibited his first art piece at the tender age of fourteen, before studying in Paris. He not only later became a professor of art, but also taught his daughter, Lélia Pissarro, to paint.
Lélia Pissarro is the third and youngest child of Hugues and his first wife Katia, an art dealer.
She sold a piece from her first series to Wally Findlay, a New York art dealer at the age of four, and since then her work has been regularly exhibited around the world. Her first exhibition was at the Salon de la Jeune Peinture, before beginning her formal education at the Ecole des Beaux-Arts in Tours.
Lélia moved to London in 1988 after marrying the art dealer David Stern and participated in a series of exhibitions entitled Pissarro: The Four Generations. These exhibitions have been mounted in London, Tel Aviv, five major museums in Japan and the Museum of Art in Fort Lauderdale, Florida.
The same year the Stern Pissarro Gallery was created and has evolved offering a collection of Impressionist, Modern and Contemporary art and specialising in Camille Pissarro as well as his descendants who became artists too. Lélia's work includes La Foret d'Otilia, a pastel which was exhibited at the Christina Gallery along with Camille's exhibits.
https://seizedsales.com/wp-content/uploads/2021/04/Pissaro-Family-of-Artists.jpg
1013
1440
SS-Admin
https://seizedsales.com/wp-content/uploads/2022/01/Seized-Sales-Logo-New.png
SS-Admin
2021-04-20 06:20:20
2021-04-20 06:20:20
The Pissarro Family – Four Generations of Artists