What to Expect at One of Our Auctions
Welcome to Auction Management. At our auctions you will find luxury treasures at a fraction of the cost. Our exclusive merchandise includes fine art items, jewelry, diamonds, luxury watches, Rolexes, rubs, sapphires, tanzanite, oriental rugs and more.
Save as much as 70% off the market retail value. You can save thousands of dollars by participating in our auctions. And you are in control of the buying process – pay the price that you are willing to pay. Plus, you can compete for the best price in person.
Our auctions are hosted in Florida, Georgia, Tennessee, Wisconsin, South Carolina, Iowa and New York.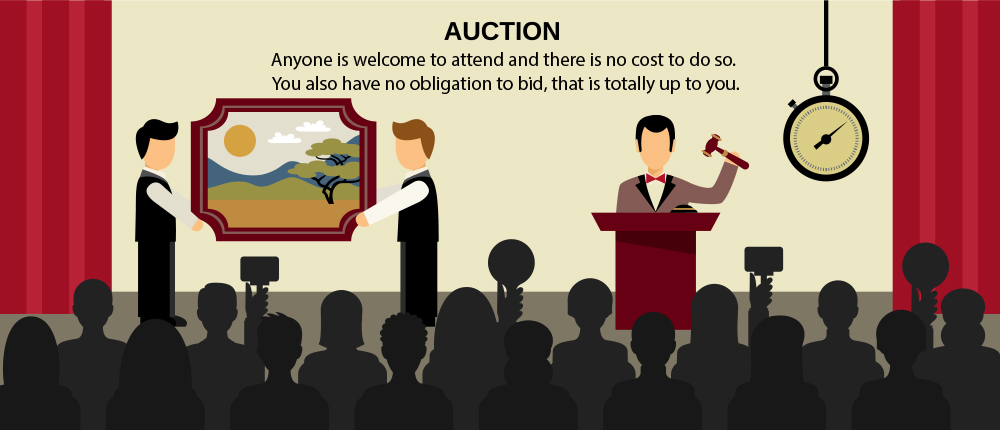 How Does An Auction Work
If you are a newcomer to the auction-world, the idea of participating in an auction can be daunting. To set your mind at ease, let's go through the process. Firstly, when you arrive at one of our auctions, you need to register so that you can participate in the bidding.
Registration is free of change, and you are under no obligation to bid. But to be able to make a bid, you must be registered. The registration process is managed at the auction and we encourage you to attend from the start of the preview.
Next you can preview the art before the auction begins. Browse through the available inventory, including more than 200 pieces of fine art and over 250 pieces of fine jewelry. Take your time to look through all the beautiful merchandise. If you see something that you like and want to view during the auction, mark it with a sticker.
Our live auctions work on a request-only basis. The stickers will determine the items that will be placed on auction. This speeds up the process. Now you are ready to take part in the auction. You are free to decide which items you want to bid on.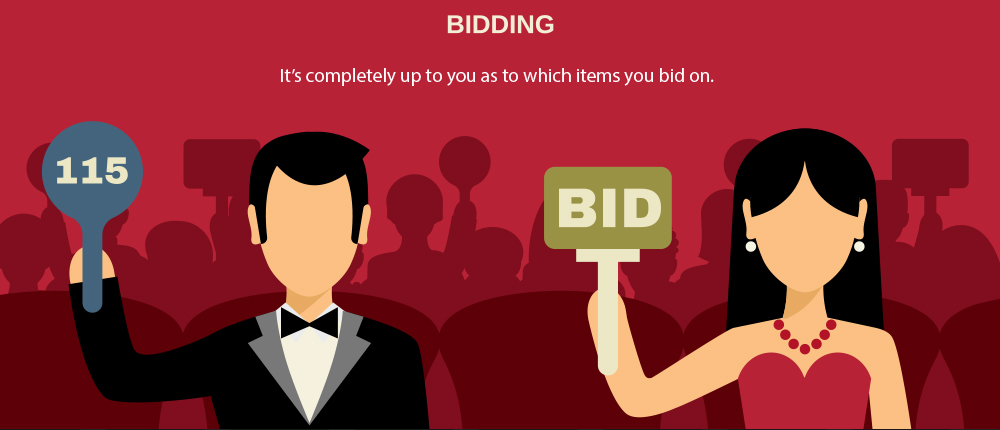 Technical Aspects of An Auction
At our auctions all forms of payment are accepted. We can also arrange delivery for you or same-day pick up. You can ask one of our friendly staff members at the registration booth about our delivery services while you are registering.
Auction Management offers quality assurance, expert evaluation and certification. We have over 30 years of experience in auctioneering. Each artwork is evaluated by our trained experts. We determine whether it is the original or a copy of the supposed painting, sculpture or piece of art. Once it has been determined that it is a legitimate piece, it is catalogued and available for auction. And an estimated retail value is allocated as a guide.
Everyone is welcome at our auctions, free of charge. Also, you don't have to place a bid after registering, there are no obligations to bid. Keep an eye on our auction listings to participate in a live auction. Weekday auctions usually start at 10:30 AM with the preview starting at 11 AM. The weekend auctions normally start at 1 PM with the previews commencing at 12:30 PM.
https://seizedsales.com/wp-content/uploads/2018/07/Seized-Sales-Auctions-Auctioneer.jpg
1003
668
SS-Admin
https://seizedsales.com/wp-content/uploads/2022/01/Seized-Sales-Logo-New.png
SS-Admin
2018-07-20 03:35:14
2019-02-21 06:16:20
What to Expect at One of Our Auctions