High Quality Art, Jewelry And Other Collectables On Auction
Our auctions offer enormous savings on luxury merchandise such as fine art, jewelry, diamonds, luxury watches, rolexes, rubs, saphires, tanzanite, oriental rugs and much more.
Save as much as 70% off market retail value. These items normally cost tens (if not hundreds) of thousands of dollars but are available at our auctions for the price you're willing to pay.
You're the one in control of the buying process — and you can compete for the best price in person.
We Run Auctions In Florida, Georgia, Tennessee, Wisconsin, South Carolina, Iowa and New York
Fine art and jewelry at drastically reduced, liquidation prices. Sign up to be notified when we will be in your area.

Original Oils and Acrylics on Canvas by:
Peter Max
H. Claude Pissarro
Alexander Antanenka
Tarkay
Icart
Alexandra Nechita
Paul-Emile Pissarro
Steve Penley
And More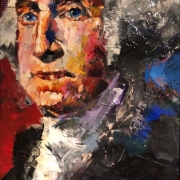 Penley Original "Washington" "This piece was featured on Fox News " It will be at auction this weekend. Retail Value $35000 Reserve $3000 We will be running three auctions in Rhode Island this weekend. Saturday 23rd Newport, RI Sunday 24th Providence, RI Monday 25th Warwick, RI
https://seizedsales.com/wp-content/uploads/2018/06/1529521623.jpg
800
640
SS-Admin
https://seizedsales.com/wp-content/uploads/2018/06/Auction-Management-Logo-300x21.png
SS-Admin
2018-06-20 19:07:03
2018-07-07 09:46:17
Steve Penley "Washington"
Vincent Byers Original Medium: Canvas Retail Value: EST $24000 Auctioned for $4500
https://seizedsales.com/wp-content/uploads/2018/06/1529251140.jpg
640
640
SS-Admin
https://seizedsales.com/wp-content/uploads/2018/06/Auction-Management-Logo-300x21.png
SS-Admin
2018-06-17 15:59:00
2018-06-20 13:16:27
Vincent Byers Original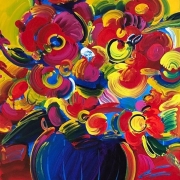 Peter Max Flowers Medium: Original Oil On Canvas Retail Value: EST $85000 Auction starting at $9000
https://seizedsales.com/wp-content/uploads/2018/06/1529250664.jpg
799
640
SS-Admin
https://seizedsales.com/wp-content/uploads/2018/06/Auction-Management-Logo-300x21.png
SS-Admin
2018-06-17 15:51:04
2018-06-20 13:17:11
Peter Max Flowers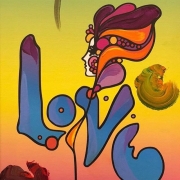 Peter Max Love Medium: Original Canvas Retail Value: EST $6500 Auctioned for: $2400
https://seizedsales.com/wp-content/uploads/2018/06/1529250355.jpg
800
640
SS-Admin
https://seizedsales.com/wp-content/uploads/2018/06/Auction-Management-Logo-300x21.png
SS-Admin
2018-06-17 15:45:55
2018-06-20 13:17:18
Peter Max Love