Top 7 Sculptures from Around the World 
Sculptures have become increasingly popular again as they are an extremely engaging art form. The messages and meanings derived from them can evolve over time and send different messages to different people. Sculptures have moved from classics such as David and Venus de Milo to abstract works of art and oscillating back to life-size portraits.
Like paintings, sculptures have been used to express a vast range of emotions and feelings from the most tender and delicate to the most violent and ecstatic. The beauty lies in the interpretations of these feelings.
These are our top 7 famous sculptures from around the world. Whether they connect with us on an emotional level, hold historical relevance, cultural insight or social understanding… they are to be celebrated!
David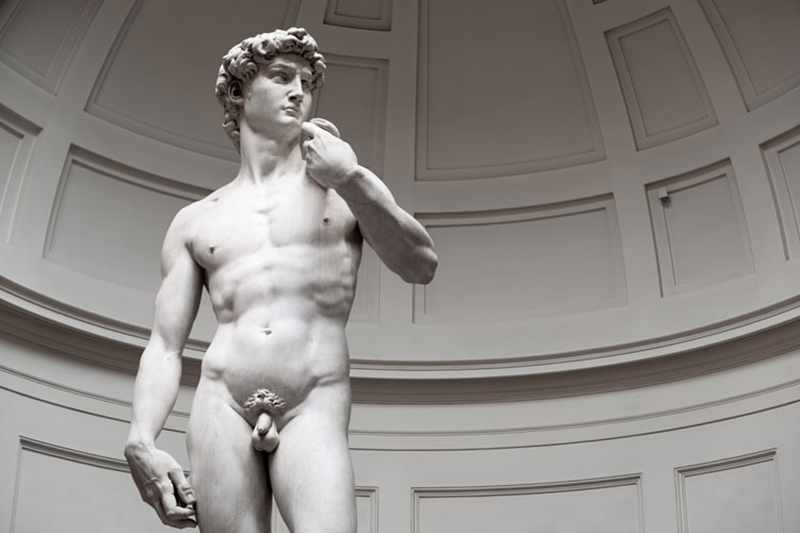 To not start with Michelangelo's work of art would be a cardinal sin. The sculpture David remains Italy's most prized possession. Belonging to the Renaissance era and created between 1501 and 1504, this 5.17-meter marble statue of a nude male represents the Biblical hero David and is a true wonder to behold.
Venus de Milo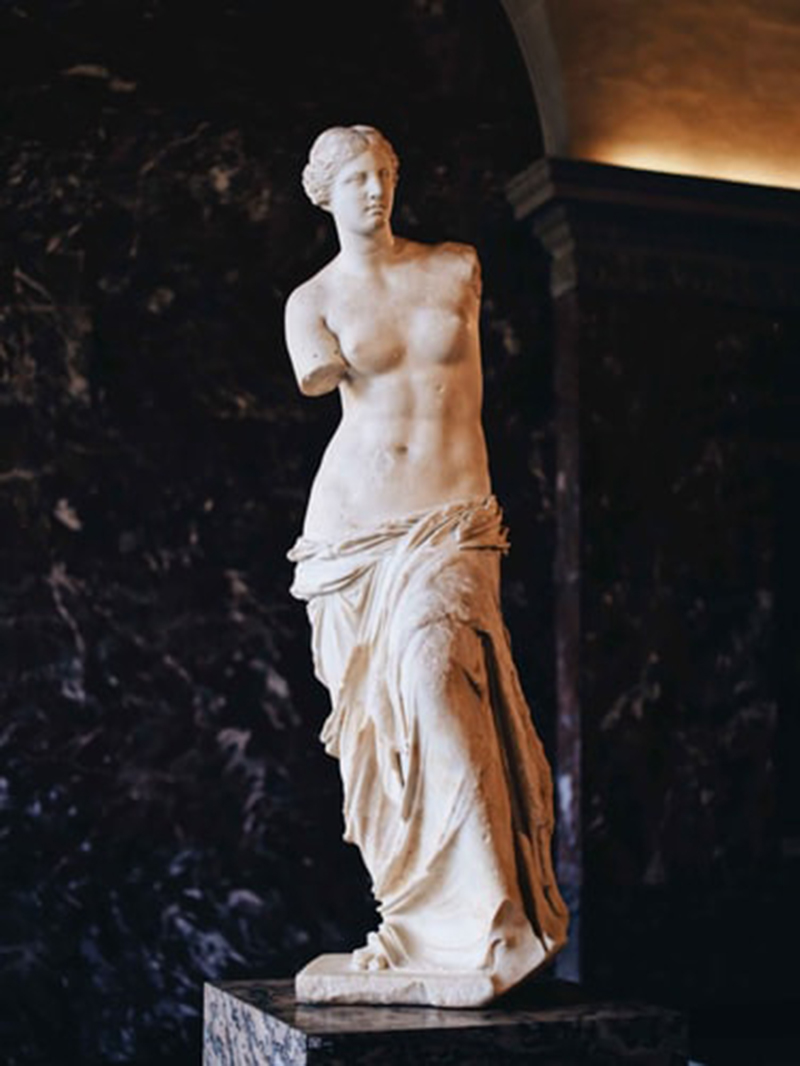 This sculpture is also known as Alexandros of Antioch's Aphrodite of Milos and is one of the most famous works of ancient Greece that dates to 101 BC. It now lives at The Louvre Museum in Paris.
Mount Rushmore National Memorial
This massive sculpture is found in South Dakota in the US and was completed in 1941 by the father son duo – Gutzon Borglum and Lincoln. The sculpture stands 60ft high and depicts the faces of US presidents – George Washington, Thomas Jefferson, Theodore Roosevelt and Abraham Lincoln to represent the founding, expansion, preservation, and unification of the United States.
Christ the Redeemer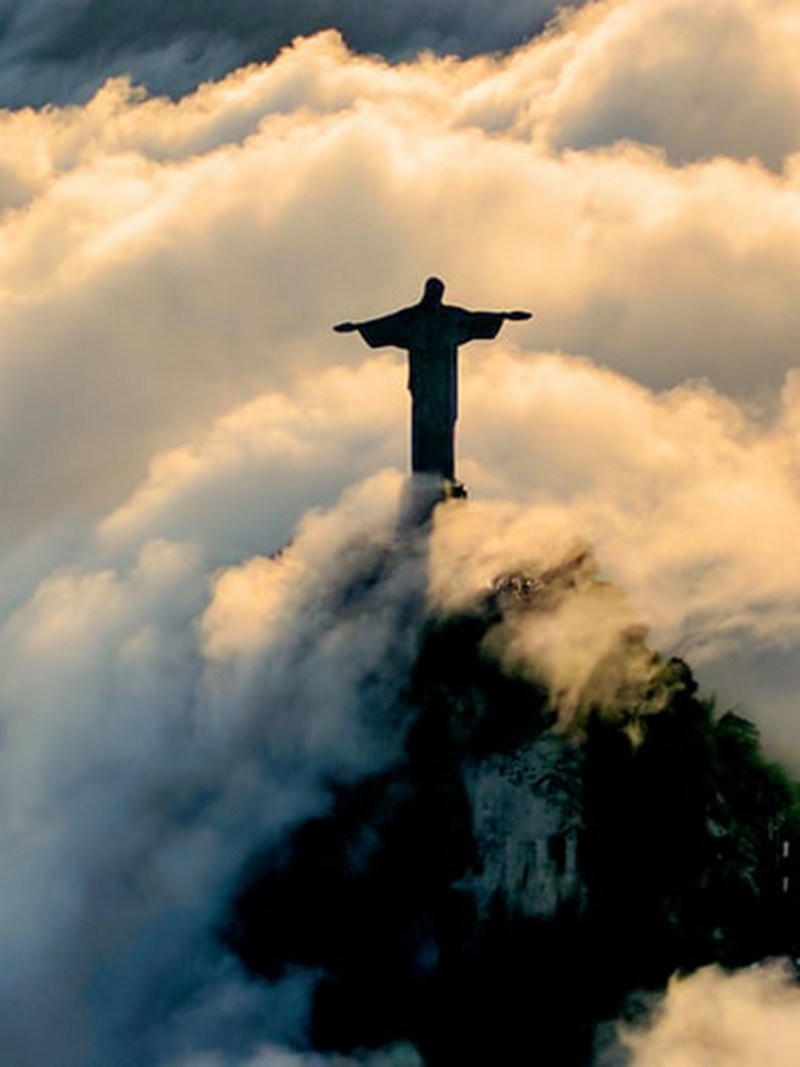 This 38-meter statue is the focal point of Rio de Janeiro in Brazil. This massive sculpture was a collaboration between the French sculptor Paul Adowski, Brazilian engineer Heitor da Silva Costa and French engineer Abert Caquot using concrete soapstone. For the statue's 75th anniversary, they built a chapel in front of it where you can get married.
The Kiss
This sculpture was created in 1889 by Auguste Rodin. It portrays the 13th century Italian noblewoman immortalized in Dante's Inferno who falls in love with her husband's younger brother. Rodin made sure to show a detailed depiction of the events as the couple's lips almost touch, suggesting that they were interrupted and died before they could kiss. The original sculpture is in the Musée Rodin in Paris, France.
Expansion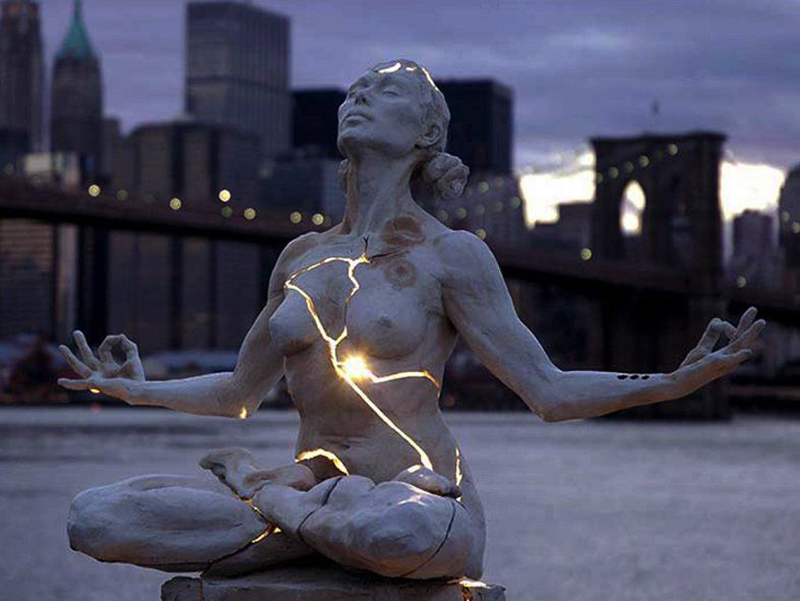 This Big Apple sculpture is poetic in every sense – a nude woman sitting in meditation with a crack running across her body illuminating the sculpture, showing that she has attained complete enlightenment. Not only is light entering her, but the bronze statue is made from individual pieces that float separately from one another indicating that we are all a sum of small pieces that make us whole.
Nelson Mandela
Creative ingenuity – Nelson Mandela is conceptualized in a completely unorthodox way in Howick, South Africa. Marco Cianfanelli used 50 steel columns to create the face of Nelson Mandela using laser rays. The ultimate tribute to one of African's greatest leaders.
https://seizedsales.com/wp-content/uploads/2021/05/Top-7-Sculptures-Live-Auctions-The-Rio.jpg
533
800
SS Editor
https://seizedsales.com/wp-content/uploads/2022/01/Seized-Sales-Logo-New.png
SS Editor
2021-05-28 04:58:55
2021-05-28 05:00:53
Top 7 Sculptures from Around the World